APPLE ROCK'S OFFICIAL COVID-19 STATEMENT:
Dear Apple Rock Customers and Partners,
My heart goes out to the thousands of victims, families and employees who have been affected by this virus. The health and safety of our employees and our customers is our utmost priority. We are closely monitoring the CDC's recommendations and have suspended all travel for employees, implemented strict cleaning protocols throughout the day, and are limiting meetings and sizes to support social distancing.
As the spread of COVID-19 continues to impact how we live and work, we want you to know that Apple Rock is open, and here to support you and your business during these challenging times. This unique public health crisis is creating uncertainty and anxiety in our industry, and we have adapted our business model as needed to continue to support our clients, our employees and our vendor partners during these challenging times.
Apple Rock is an Enterprise business with multiple locations and redundant capabilities in place, so we will not miss a step in servicing our customers. Our Las Vegas and New Jersey staff members have moved to a fully remote work environment while our North Carolina and Virginia factories are fully operational and adapting protocols to meet current safety standards.
Finally, our team is ready and available to help with any immediate needs, and to reschedule or reconfigure your existing orders as needed. Our design team is also on-call to help support and advise you in any way we can to help you weather this crisis.
As a small business, we are thankful for your continued support of our company and team as we navigate the ever-changing world. The only thing that is ever certain in life is change, and we know that we will be able to adapt and overcome these challenges together.
Thank you for being an Apple Rock customer!
Sincerely,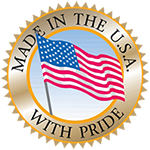 Eric Burg
#WeGotThis
#StayConnected