Receive A Holiday Gift from Apple Rock.
We have been celebrating our 30th Anniversary all year long, and to wrap up the celebration we want to offer you a gift - for every new Rental or Purchase project, over $15,000, you book in the month of December you will receive a FREE 8' Nomadic FabriMural Tension Fabric Pop-up. Perfect for corporate, recruitment and smaller events.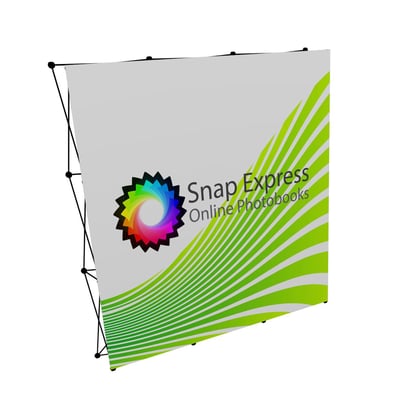 Gift Details:
New Rental or Purchase project of $15,000 MSRP or more required in to be quoted and booked in December.
Earn a free 8' Nomadic FabriMural* tension fabric pop-up display; includes carry bag and seamless, pre-installed front panel graphic. (Gift does not include light blocker, lights, shipping case, art time or shipping costs.

Retail value of $1,580.)

Offer expires December 31, 2018 at 4:00 pm EST. Must take delivery by March 31, 2019.
Fill out the form to take advantage of this free holiday gift now!
* Nomadic's FabriMural display system can be converted for different graphic applications like inkjet photomurals and SEG graphics with purchase of additional conversion kits.