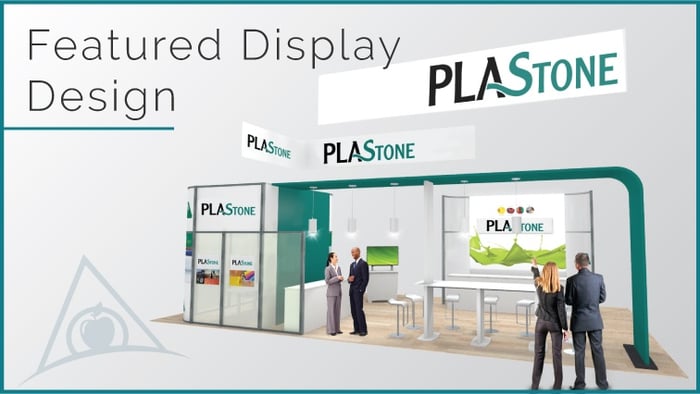 Featured Design
20' x 40' Custom Island with Private Meeting Space
This extremely flexible custom island exhibit solution can be acquired as a rental, purchase or a hybrid rental/lease/purchase option. Numerous key exhibit elements can be combined in the ample 800 square feet of floor space.
This display features:
Strategic traffic flow design for maximum impact
Private meeting room
Kiosks with TV monitors and interactive technology options
Casual bar seating area for networking and socializing
Multi-level branding areas for soaring imagery
Laminated canopy with dramatic pendant lighting
Vinyl wood flooring
Every element in your exhibit space says something about your brand. Once you have determined the exact purpose of your display, this 20' x 40' design can be maximized to accomplish your goals. The design house you choose as a partner must have the vision and experience to blend form and function into a successful marketing vehicle.
Fill out the form to schedule a free consultation and learn how this rental or purchase display can help you achieve your marketing goals.